Custom-tailored solutions for individual requirements.
High pressure cleaning equipment uses just water without the addition of chemicals and with the maximum mechanical energy.

uses this cleaning technology in their proven equipment or robot-assisted high-pressure booths.
GUIDE PIPES are re-usable by de-rubberizing and preparation
for new coating.
Depending/based on customer specification and country/area specific regulation DRILL PIPES can be de-contaminated.
Component geometry and parts quantities determine the design of the final process and handling technology used.
Join us for a video and pictures of the process → → →→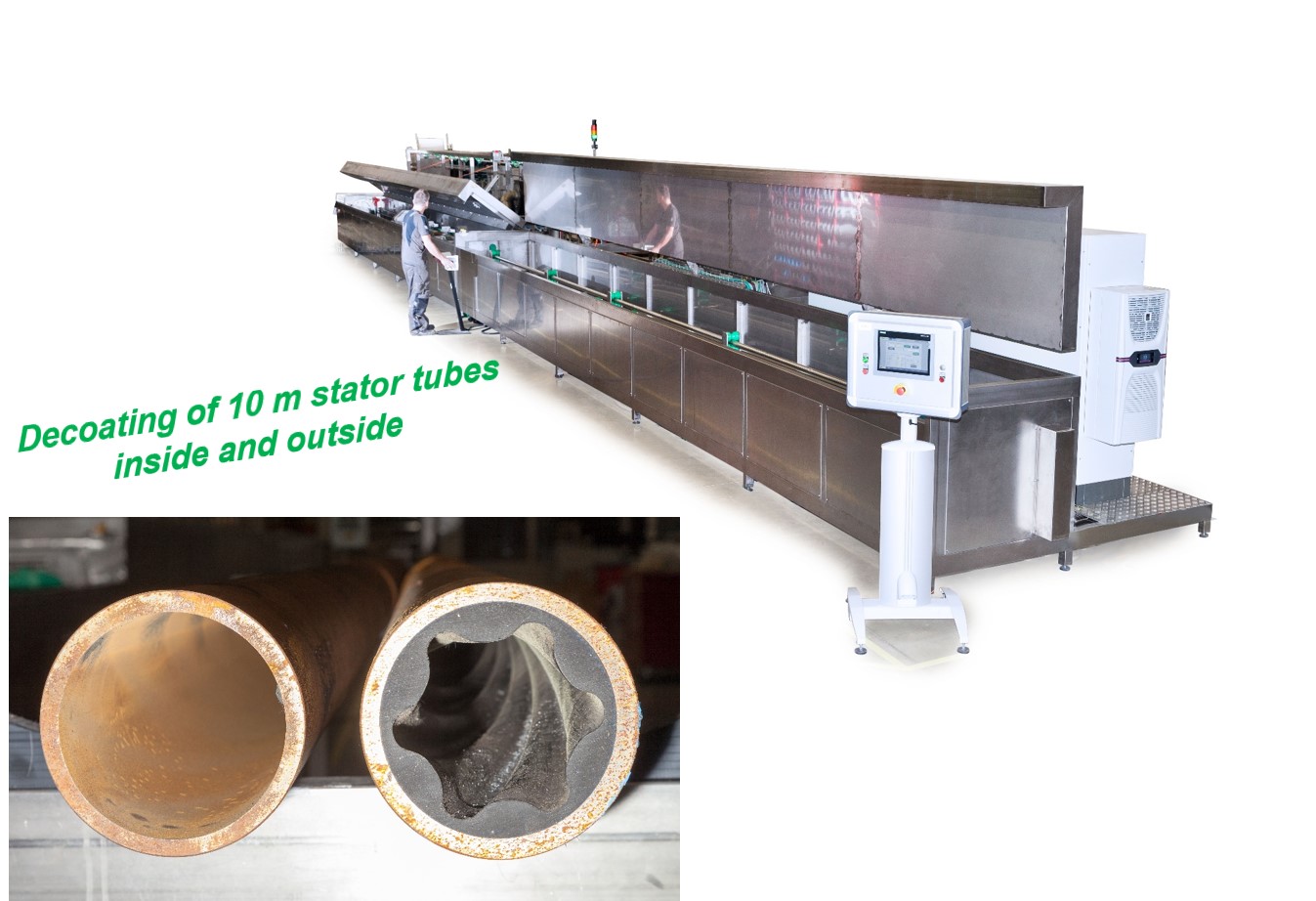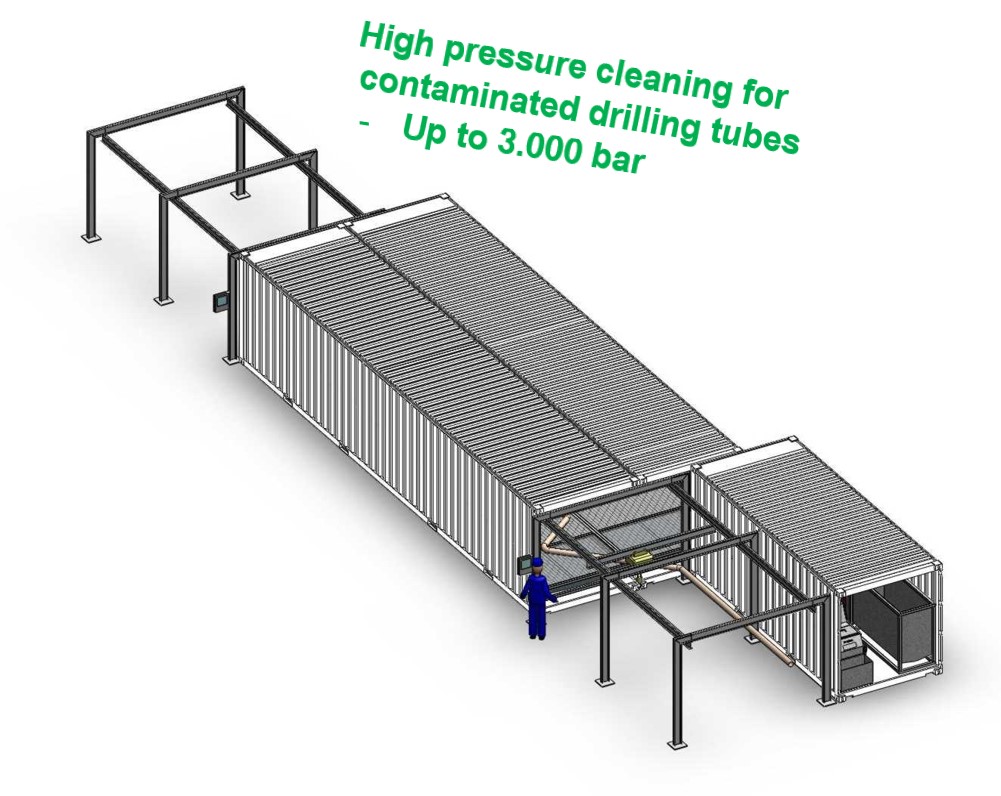 Visit our page Industrial Cleaning Equipment and Systems to learn more or contact us anytime!