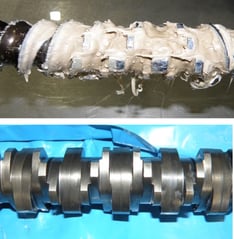 Are you looking for an environmentally friendly, chemical free solution to
de-coat surfaces

clean weld seams

remove residues or

deburr components
without attacking the surface of your equipment?


High pressure cleaning equipment
,,, uses just water without the addition of chemicals and with the maximum mechanical energy.
This cleaning technology is used in

's proven equipment or robot-assisted high-pressure booths.
Visit our page Industrial Cleaning Equipment and Systems to learn more or contact us anytime!